When I was about 10 years old, Hannah Montana's new hit, "Rockstar" was my ultimate jam. I remember staying with my grandparents one weekend, and after coming upstairs from my nightly shower routine, my grandmother commented, "My, we have ourselves one heck of a shower rockstar!"
My face turned bright red and I could feel my cheeks start to burn, as I burst out in laughter, realizing I had probably sang, "Rockstar" all the way through at least five times. I had been unaware of how loud I was, but earnestly, Grandma wasn't bothered by my shower tunes, but rather she wished I had been more public about my singing.
I guess everyone knew that from a very young age I had a good singing voice. But I was always too afraid to sing openly in front of others. I tried one talent show when I was six or seven, but an embarrassing result lead to my refusal to sing again in public.
Regardless, I never stopped my shower concerts or singing into hairbrushes while alone in my bedroom. And as I got older, I joined choirs and became more accepting of my talents, realizing that it is okay to take complements and there is nothing to be afraid of when it comes to sharing my gifts.
Aside from my own singing, music has always been an important part of my life. My dad once introduced ACDC's "Shot Down in Flames" on the radio by saying, "this next song is how my children learned to count." Of course, he was exaggerating, but we were all thrilled at the concept of being mentioned on the radio, especially because we all knew to yell the "ONE, TWO!" count off that he was referring to, at the beginning of the song.
Dad was always sure to give us a good music education growing up, emphasizing the importance of rock n' roll that no longer exists in our generation. Of course, I'm sure he'd be disappointed in my lack of actual knowledge about older bands, but I do recognize songs, just not names or titles  — Haha.
While I love peace and quiet, I also tend to have headphones in while doing activities such as cleaning, writing, playing video games, and even sometimes walking outside. I just get this urge inside of me that cannot be satisfied until I thoroughly rock out to Panic! @ the Disco, or sing beautiful melodies with Ingrid Michaelson and Sara Bareilles.
Yes, my music tastes vary widely, but I believe those contrasting interests have all given me different inspirations for writing my own music. I have only written one original song, but it is straight from the heart, and I hope that by opening up on this blog, I can find myself getting back to writing lyrics, so I can share even more with all of you.
I hope you enjoy my original work, and I aim to open your eyes up to new artists, musicians and bands.
Happy listening!
I came across this video recently, and I feel that as one of my very first strong solo performances, it's worth displaying here. I remember, as a senior in high school, about to graduate from the IB program, I was scared to leave the family I had built and with which I felt comfortable, but excited to begin the next chapter in my life. Looking back on it, I think this performance was very significant in defining this new beginning. For the first time, I sang something that was close to my heart, and I sang it like I meant it. For the...
read more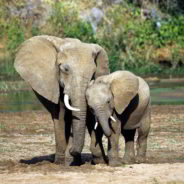 Regardless of whatever you might say in public or around your friends to hide your unwarranted embarrassment, I think we can all agree that Taylor Swift is the bees knees. Over the course of 10 years, and 5-6 major albums, she has managed to cover a very wide spectrum of musical sounds and aesthetics, starting with country and pop-country cross over, all the way to her current production of more pop-alternative music. But no matter her current style at any given time, I always have her old stuff at hand when I'm shuffling through music...
read more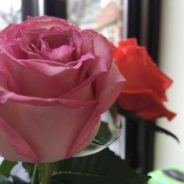 When I watch this video, as it is almost a year and a half old now, I find that I have all these critiques about my inability to create the perfect song I had envisioned. But ya know what? That's ridiculous. Yes, I eventually plan on recording my own updated version of the song, having had much more time to work out kinks and let the melodies develop themselves as I feel the lyrics. But, looking back on it, I never imagined I would have been able to complete the task I undertook. I had been invited to participate in the...
read more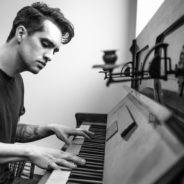 All you sinners stand up, sing halleluja! HALLELUJA!!! My father and I stood in the middle of the Pine Knob Music Theater screaming along to Panic! At the Disco, at the top of our lungs…
read more