It seems that all of my current passions and hobbies continue to show connections to memories of my childhood.
Following that same pattern, my admiration for travel began before I had ever even left the State of Michigan. I remember my grandmother had a collection of large stuffed animal bears that sat at the top of the desk in the guest bedroom. They were pieces she had collected over many years. Shortly after learning about her collection, my mother returned home from a trip to Chicago, bringing me back a purple beanie baby bear with a sun and "Chicago" embroidered on the front.
I named that bear, Purple Sunshine — I know, it was a very unique choice! That was the first beanie baby in my collection. From then on, I would purchase beanie baby bears from places like Canterbury Village and Greenfield Village during school field trips, or up north with the family on vacation. Eventually I made it to Stratford, Canada with my other grandma, and even Idaho for vacation.
Collecting objects, whether they be coins, snow globes, or stamps, is a way of remembering and marking special moments. This act is what truly created my love for travel. It's silly, but I almost was inspired to travel more just so I could get more bears for my collection. I have around 32 or 33 bears now, and the number will only keep growing as I continue to explore the world.
I made it to Washington D.C., Alabama, Tennessee, New York and eventually France and Spain. Now, friends and family even bring bears home with them when the travel, so I have a souvenir to add to my collection.
As many of you may know, my most recent adventure was a school trip to France and Spain about three years ago. I was fortunate enough to explore Paris, Barcelona and Madrid, over the course of two weeks, and it was the most enlightening, eye opening experience I have ever had. Being immersed in a completely foreign environment like that is something I don't even know how to explain. It is sincerely life changing. I love learning about other cultures and how they relate to our own. From food to art to music and cultural customs, the world beyond us is my deepest passion.
And now, I am about to embark on my latest journey, to spend an entire semester abroad, studying in Athens, Greece. This adventure will take me to Crete, Cyprus, Peloponnese, Meteora, Metsovo, Ioannina, Andros and many more places, to explore the historical sites and monuments around Greece and to learn about ethnography, anthropology, art, architecture and religion among other things.
I cannot wait to start this most recent chapter of my life, and I hope that you will join me on this journey, so that you may experience a little bit of the adventure I will be having.
Thank you all for your love and support. I hope you enjoy keeping up to date with my shenanigans and whereabouts.
Ευτυχισμένη ανάγνωση!
(Eftychisméni anágnosi!)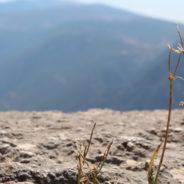 I've been really dragging my feet on writing this post because it's meant reliving not only the amazing experiences I've had since landing here in Athens, but also the parts of it that have been very emotionally and mentally challenging.
read more